The SFAMC is your aviation maintenance industry representative organization.
We are all volunteer members of the Board. Interested in joining? Please see another board member for details.
The SFAMC Executive Board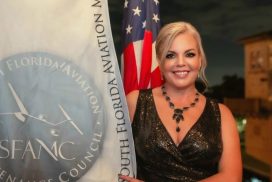 Kim Merced
President
CEO Merjen Aviation Solutions Inc. FAA CRS #6KMR173C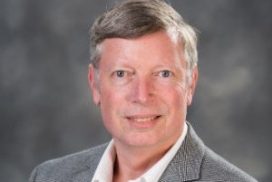 Sean Gallagan, Ph.D.
Vice President
Dr. Sean Gallagan is a private consultant providing services to select companies to grow their business through workforce acquisition and retention as well and providing training development and implementation. Prior to becoming a consultant, he served as the Associate Dean overseeing transportation programs at Broward College, including aviation, marine, automotive, and industrial technology and Principal of George T. Baker Aviation Technical College – the largest FAA Part 147 public training institute in the SE United States. He has dedicated over 30 years to public education and is a highly motivated and results driven professional with over 20 years of progressive leadership and management experience. Skilled in numerous academic and business fields including education, technology, aviation (Part 65, 141, 147), career and technical education with expertise in organizational, time and project management, goal setting, relationship building, data driven decision making, handling complex task, and program/course development.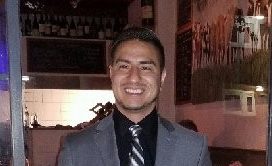 Jesus Fernandez
Treasurer
Jesus Fernandez started his career in aviation eleven years ago, as a technician in 2006. In 2010, he went to George T. Baker and completed his A&P License, he then continued his education and completed his Aviation Maintenance Management Associates degree in 2012 at Broward College. Shortly after, he became C.A.S.E. Auditor and established his own business, Focused Air Advising LLC. in 2014. After being involved with different vendors in the South Florida region, he decided to establish an aftermarket parts supplying company by the name of Focused Air Sales, LLC.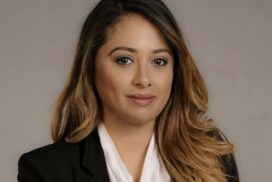 Jenny Vazquez
Secretary
Business development Manager at Avborne
The SFAMC Board of Directors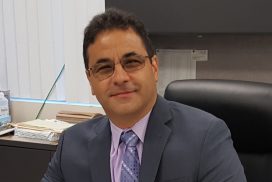 Ciro R. Hidalgo
Board Member
Mr. Ciro R. Hidalgo is the Principal of George T. Baker Aviation Technical College, an FAA approved Part 147 Maintenance School in Miami, Florida. He has been in education and employed by the Miami-Dade County Public School system for the past 24 years. Prior to his assignment at George T. Baker Aviation, he was an Assistant Principal at Miami Killian Senior High School. As an educator has been the recipient and nominated for various awards such as Assistant Principal of the Year, and Teacher of the Year. Mr. Hidalgo received a Bachelor of Science degree from the University of Miami and a Master's degree in Science Education from Florida International University. He served in the United States Marine Corps, on active duty for four years, where he rose to the rank of Sergeant and was assigned to aircraft maintenance as a Powerplant Mechanic. He is also an FAA licensed pilot. He currently serves on various committees such as the South Florida Aviation Maintenance Council and the Miami Beacon Council Aviation Committee.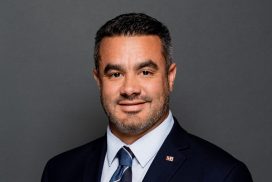 JanCarlos Llach
Board Member
JanCarlos Llach is a Miami, FL native and earned his Bachelor of Arts degree in Business Administration from the University of Miami. JanCarlos is a husband and father of two wonderful children. JanCarlos Llach has over 17 years of commercial banking experience. JanCarlos Llach began his career as a credit analyst at Ocean Bank and later worked at Premier American Bank, and Bank of Coral Gables in commercial lending roles. From January 2015 through February of 2019, JanCarlos Llach joined International Finance Bank as a Commercial Lender, eventually Heading IFB's Commercial Lending Department. In February of 2019, JanCarlos Llach joined Marquis Bank as Senior Vice President of the Commercial Lending Division.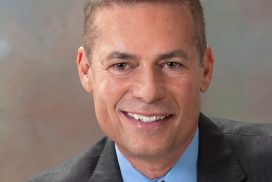 Pierre Taschereau
Board Member
Pierre Taschereau is the International Client Manager with the Greater Fort Lauderdale Alliance since 2013. In his role, Pierre is the point of contact for matters concerning State & local government incentives available to companies investing in any of the 31 municipalities in Broward County. His typical clients are International companies from targeted industries such as; aviation/aerospace, marine, information technology, life sciences, manufacturing, logistics and transportation who are seeking business opportunities in Broward County. Pierre serves on the Board of Directors for the South Florida Aviation Maintenance Council, the Fort Lauderdale Executive Airport Advisory Board, the Brazilian Business Group and the Greater Pompano Beach/Margate/Lighthouse Point Chamber of Commerce. In 2018, Pierre was appointed to the South East District Export Council (DEC) by the U.S. Secretary of Commerce Wilbur Ross for a four-year term. In addition to his economic development work, Mr. Taschereau teaches undergraduate courses at Broward College's Aviation Institute located at North Perry Airport in Pembroke Pines. Pierre is a member of the following professional organization: ULI, ISTAT, NBAA and Aviation Week which produces MRO Americas – the largest aviation maintenance, repair & overhaul show in the world. Before joining the Greater Fort Lauderdale Alliance in 2013, Mr. Taschereau held the position of One Stop Center Assistant Manager with CareerSource Broward where he managed a staff of 97 employees. In this position he focused on helping companies to recruit talent and gave them access to training grants for employee skill upgrade and onboarding. Pierre's previous careers in hospitality, healthcare, financial services, workforce development coupled with his fluency in Spanish, French and English have served him well in his current position. He holds a Bachelor of Science in Community Psychology and a Master of Business Administration with a specialty in finance and management information systems from Nova Southeastern University. The Greater Fort Lauderdale Alliance is Broward County's official public/private partnership for economic development. Its mission is to lead Broward County in building a stronger and more diverse economy by stimulating the creation of new jobs and capital investment while facilitating the growth and retention of businesses in Broward County.
The SFAMC Directors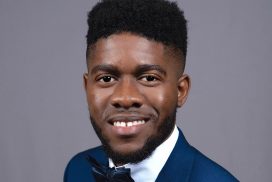 Davidson Nzekwe-Daniel
Marketing Director
Davidson's passion for aviation sparked at a very young age and that passion has led him to obtain an associate degree in aviation maintenance management, a bachelor's degree in mechanical engineering and a master's degree in aerospace engineering. He is also an FAA certificated mechanic and currently works as an A & P Mechanic at Kalitta Air. Over the last couple of years, Davidson has had an impacting and phenomenal engagement with the aviation community especially in the South Florida area. Davidson is passionate about providing support for students in FAA training schools and ensuring that they have the necessary instruments to achieve academic success and transition smoothly into the industry. To this end, Davidson founded the Davidson Initiative; a nonprofit whose mission characterizes his engagement with aviation students and espouses his passion, love and admiration for the industry. Davidson is currently the Chief Executive Officer of the Davidson Initiative.